HOME STAY @ HIMAWARI HOTEL APARTMENTS
Are you looking for Homely and Safe Apartment in Phnom Penh ?
Himawari Hotel Apartments is the right choice for you !!
Our unique riverside location allowing you a peaceful and airy feeling from the hotel lobby, to the garden terrace and swimming pool follow by a beautiful view from your room balcony of the stunning Mekong river. All our rooms are spacious and welled ventilated with fully furnished.
Let's us take care and pamper you with our Big Offer .....!!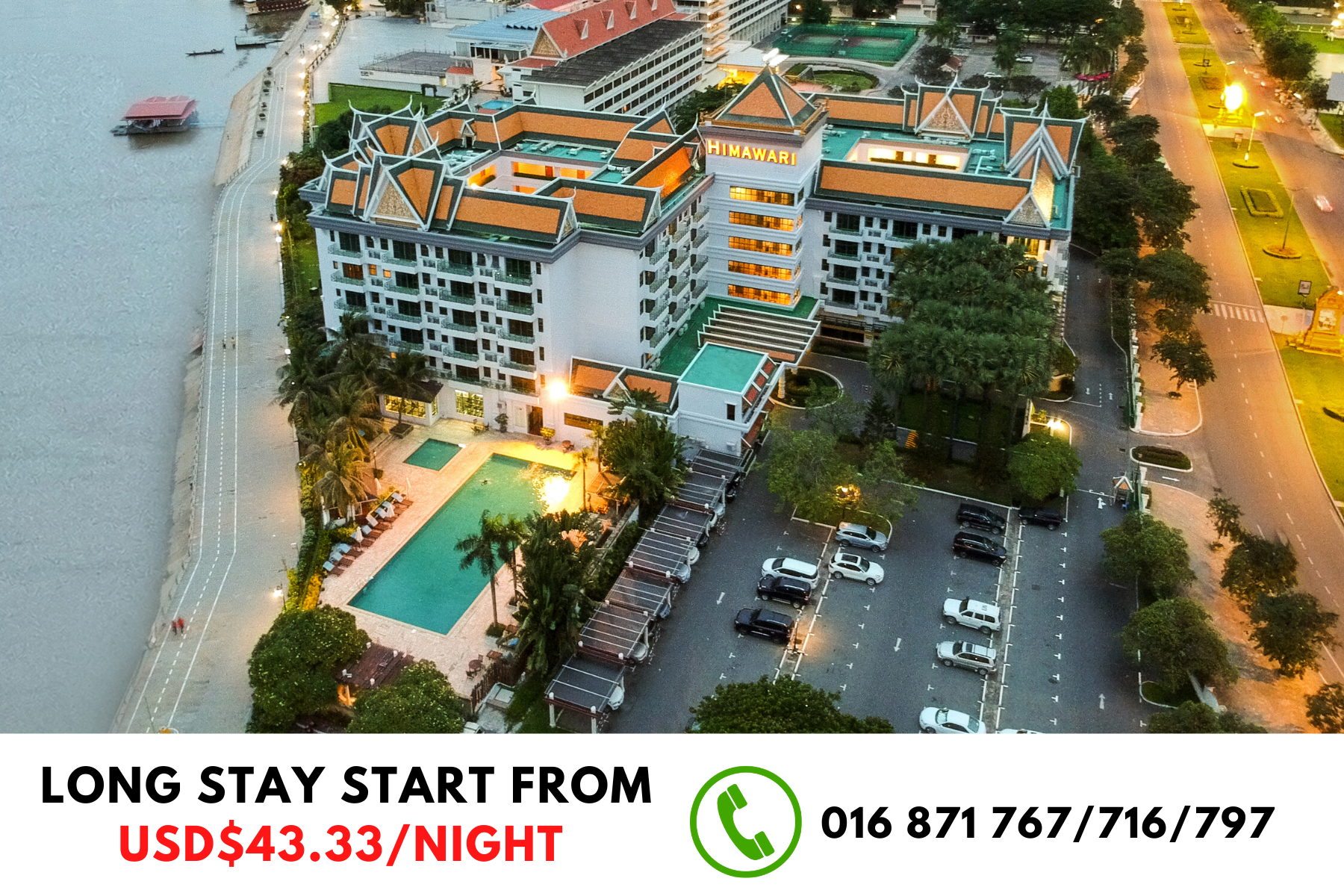 Room Rate inclusive of:
Complimentary car parking

Complimentary WIFI throughout the hotel

Complimentary membership at Fitness One

Complimentary housekeeping service 3 times per week

Complimentary drinking water and free laundry 60 pieces per month (based on room category)

Complimentary airport pick up or drop off

30% discount on food and beverage 




20% discount on laundry

*Terms & Conditions Apply
* Promo End by: 30th April 2020
TAKE A BREAK & RELAX - SPECIAL OFFER!
Find everything you need all on site @ Himawari Hotel Apartments. From our newly refurbished gym, swimming pool and spa to indoor and outdoor dining with the Oyster Restaurant and microbrewery with our very own craft beer brewed in site.